Tribute Archtop Thinline | #51
Featured
VICTORIA AMP CO.
10% Off Sale
*Items added regularly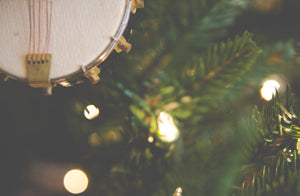 the latest
WINTER 2023 | VINTAGE COLLECTION
Martin | Fender | Gibson | Epiphone | National
SHOP NOW
COMING SOON! Thorn Guitars
We're getting closer to officially welcoming Ron Thorn and his brilliant guitars to The Music Emporium family! Be sure to join our mailing list to be the first to know when the guitars start arriving.
NEW! TopHat Vanderbilt 33
This gorgeous Vanderbilt 33 can produce Vox, tweed Fender, and Marshall tonalities while looking damned good in the process.
LEARN MORE
REPAIR INTAKE PAUSE
We will be pausing the intake of new repair work for the month of December in order to work through the existing backlog of repairs. If you left an instrument with us prior to December 1st, please know you're in the queue and your repair will be completed as planned. We will resume taking in repair work on January 2nd, 2024. We sincerely appreciate you entrusting us with your instrument(s) and look forward to working with you in 2024. Happy Holidays!
QUESTIONS?
HIDDEN GEMS #17 | RACHAEL'S PICKS
In this edition, Rachael takes us through a few of her favorite electrics currently in the shop right now. Link in bio!
READ MORE
NEW! The Music Emporium Journal
We've been busy working on our Journal: Buyer Guides, Hidden Gems, Feature Articles, Instrument Care 101, Instrument Demos, Spotify Playlists...whew! You can find our ever growing Journal via the main menu. We hope you find this content helpful and would love to hear what you think (including ideas of what you'd like to see us cover)!
THIS IS A STORE
BUILT BY MUSICIANS
FOR MUSICIANS
We're a collective of passionate musicians and guitar junkies who are dedicated to helping you find your next favorite instrument.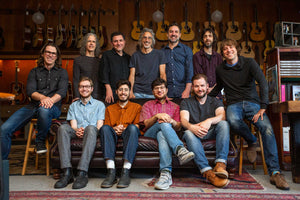 SELL | TRADE
We have decades of experience with high-end and vintage instruments, a rich sales history, and real-time market data which allows us to make a fair offer the first time.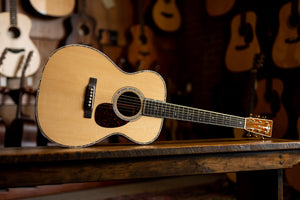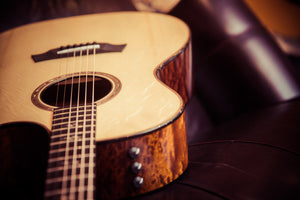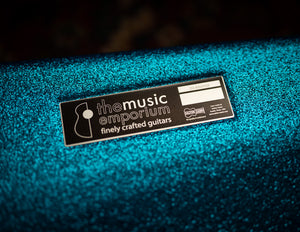 Calton Cases are 'the' premier luxury hard cases. Every part of a Calton Case is engineered to keep your instrument safe for a lifetime.
For every stage you'll play and every trip you'll take getting there, give your guitar optimum protection every step of the way with Mono's industry leading gig bags.
"High end selection, great environment, unpretentious...awesome!"

Bill Collings

Collings Guitars
"There are a lot of things to like about The Music Emporium, but first and foremost is how it has embraced innovative, independent builders."
"What sets The Music Emporium apart from other stores? The staff. Unsurpassed."

TJ Thompson

Luthier
"Right from the beginning, The Music Emporium has always been the center where music, players, and instruments come together."

Dana Bourgeois

Bourgeois Guitars
★★★★★

If you're looking to purchase a quality instrument, this is the place. When you enter, it feels as such, comfortable rugs and sofas and a crew ready to assist. And if you aren't aware, it's one of the few such places in the U.S. Do yourself a favor and stop by, even if you're just browsing.

S. Rule
★★★★★

One of the most beautiful music shops I have visited. Each guitar on their four walls is meticulously selected and/or custom built by leading luthiers/companies. Thank you Music Emporium for a seamless purchase and service. You deliver best-in-class across the board.

C. Jones
★★★★★

This is one of the best guitar shops in the country - period. Their selection is insanely good - across all price points - and they are honest, great people who treat everyone well. They're also very fair and straightforward with trade-in values - better than any other shop I've dealt with - and don't try to upsell you.

M. Cohn
★★★★★

The Music Emporium offers musicians a superior retail instruments and gear experience, both as a walk-in and online store. Living on the opposite side of the country from TME, I was amazed at the ease of the purchasing and delivery process.

G. Matthews
★★★★★

A truly outstanding guitar buying experience! The selection at the ME is unmatched, particularly in their showcasing of up-and-coming builders. The knowledge of the staff and their willingness to take the time to listen to my needs was appreciated.

J. Crouch